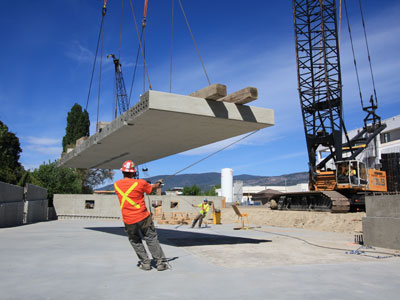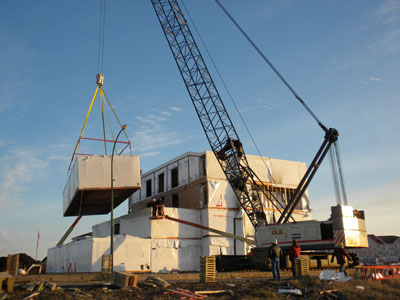 The Highest Level of Safety is Our Mission
Our commitment to safety, service and professional performance has enabled us to position ourselves as a leader in crane rental and critical-lift projects. Each employee or subcontractor has been screened and undergone a rigorous company safety orientation, which includes testing, crane operation and worker safety assessments. Our program depends on the ongoing commitment from management and personnel working with you to make your site a safe environment. With DLB Cranes, you are guaranteed the strictest codes of conduct in workplace health and safety.
Policy Commitment
DLB Cranes is committed to ensuring our personnel and fleet of equipment are in compliance with Jurisdictional Occupational Health and Safety Regulations, CSA Standards for Mobile Cranes and other applicable government legislation. We make a point of staying up-to-date with industry best practices and relevant legislation that relates to the nature of our business. DLB Cranes is dedicated to implementing an effective health and safety program at our facilities as well as the field – in the event of a hazardous act or condition on site, our personnel will take action to notify the appropriate supervisor and provide assistance to address the issue.
DLB Cranes prides itself on our employee training and assessment program. We strive to meet and exceed the specific safety and training needs of our customers. Feel free to contact our Safety Manager (angie@dlbcranes.com) for any queries.
We stand behind our performance, so can you.
DLB Cranes' Safety Principles
Implementation of an effective Company Health and Safety Program
Implementation of an Equipment Management and Maintenance Program
Regular engineered crane & rigging inspections as per OHS Regulations and Industry Standards
Critical and engineered lift studies
Daily pre-work site safety meetings
Daily pre-work hazard assessments (Field Level Hazard Assessment)
Implementation of a Claims Management and Return to Work Program
Full CGL Insurance on all projects
Thorough hire-on Safety Orientation Program, including training and ongoing assessmen

What is a Critical Lift: see BC OH&S Act – Part 14