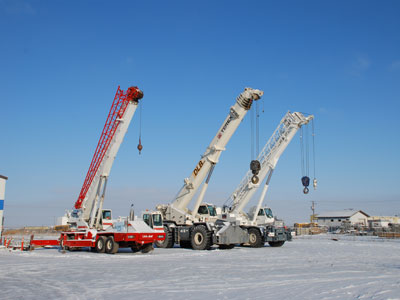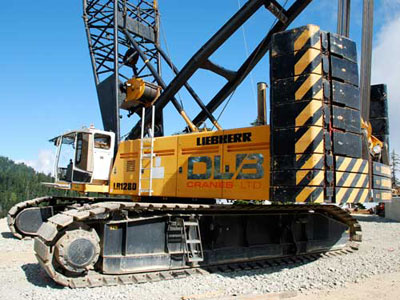 Trust in Our Expertise and Experience:
With decades of experience in the crane and heavy-lift industry, DLB Cranes is ideally placed to offer excellence in project execution, on time and on budget. DLB Cranes makes the difficult appear easy, the expensive very affordable and the experience memorable. We work to get your repeat business.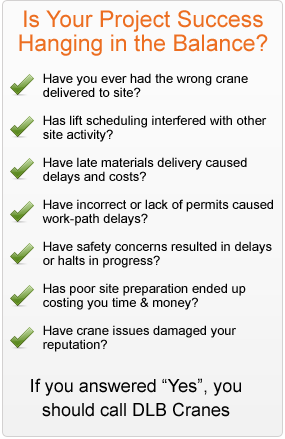 The DLB Quality Assured Services:
Bare rentals
Crawler and Rough Terrain Cranes
Taxi rentals
Seal-Certified Operator supplied
Industrial Moving Solutions
Cut your down-time, maximizing profits
Project Planning Services
Safe Work Plans, Traffic Control & Engineering
Engineer Certifications
Lift Plans & Specialist Rigging
Industrial Movers
Specialist fabrication
Spreader Bars, Rigging and Hoist Equipment
Heavy Lift or Critical Lift Supervision
Heavy & Difficult = Our Specialty
Safe Work Practices
Your site safety is our No1 priority
In-house Services for Success:
DLB Cranes has an in-house engineering team who provide a full suite of engineering services: Detailed dimensioned site survey, scaled drawings showing proper placement, hazards and lifting procedures, and Single and Multiple Crane Lift Designs – DLB provides Engineered Critical Lift Plans.